Shopping Basket
Your Basket is Empty
There was an error with PayPal
Click here to try again
Thank you for your business!
You should receive an order confirmation from Paypal shortly.
Exit Shopping Basket
| | |
| --- | --- |
| Posted on 9 January, 2017 at 4:00 | |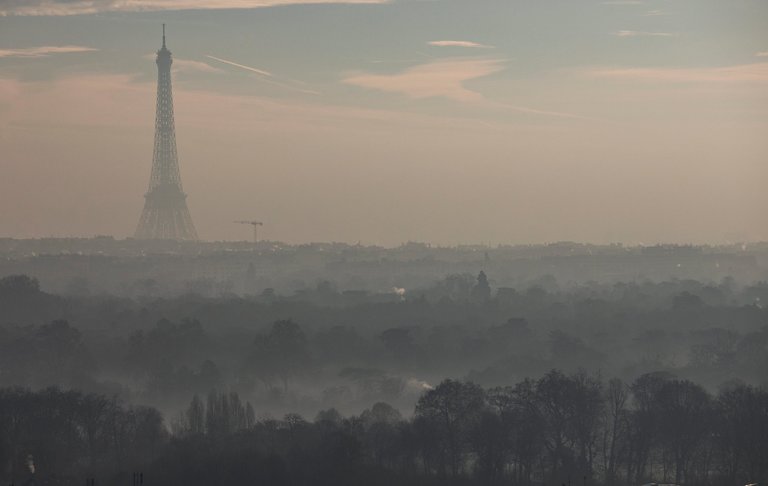 De politiek en de auto-industrie komen hun beloften niet na. Het belang van de industrie wordt boven luchtkwaliteit gesteld. Het sluimerend gezondheidsprobleem van #dieselgate heeft ons met de neus op de feiten gedrukt: zeker in ons dichtbevolkte Vlaanderen en Brussel is de aanpak van de lokale gezondheidsproblematiek een prioriteit. De keuze voor een "propere" wagen is natuurlijk aan ons allen.
Het is niet uit het nieuws te slaan: onze luchtkwaliteit is er erg aan toe. Smog-alarm in Parijs, overschreden drempelwaarden in Brussel, VMM-rapport lozingen in de lucht, de ontwerp-besluiten van de Dieselgate-commissie van het Europees Parlement. Er is wel nog windstilte van de Federale Dieselgate Commissie die eind 2016 met haar actieplan en voortgang binnen de gewone Commissies ging komen.
Waar voor het Brusselse Gewest de informatiedrempel van 50 microgram per kubieke meter al overschreden werd begin december, werd deze op 19 december ook in Vlaanderen overschreden (de fijnstofconcentratie 24h gemiddelde bedroeg toen 60 µg/m³ in Vlaanderen en 56 µg/m³ in Brussel). De bevolking werd dus "geïnformeerd". Gelukkig werd de informatiefase op 20 december afgeblazen, na een sneller dan voorziene daling. De WHO gebruikt als norm 40 µg/m³. Bij blootstelling op langere termijn van een verhoging met 10 µg/m³ zien wetenschappers een verhoogde kans op sterven bij kankerpatiënten. Voor borstkanker zien ze bijna 2 keer zo veel mensen sterven ten opzichte van de vergelijkingsgroep. De risico's verhogen ook voor mensen met een hartproblematiek.
In Parijs was het nog slechter gesteld en mochten wagens nog slechts alternerend rijden (even nummerplaten de ene dag, oneven de volgende dag).
De Vlaamse MilieuMaatschappij (VMM) komt toch dat de conclusie dat er in 2015 (opnieuw) minder luchtverontreinigende stoffen en broeikasgassen in Vlaanderen geloosd werden. Dit is echter door verminderingen in industrie en energievoorziening. Voor het verkeer zijn de emissiecijfers echter nog niet beschikbaar en worden deze voorlopig gelijkgesteld aan die van 2014. Door meer verkeer zou de CO2 stijgen, terwijl de verzameling van NOx wel zou dalen. En dit met 1,9% Euro 6 norm wagens (die dan nog voor 90% 8x meer NOx uitstoten dan toegelaten).
In de EMIS Dieselgate Commissie van het Europees Parlement is het klaar en duidelijk geworden dat het uitstootprobleem van diesel onder de straatstenen geschoven is. Signalen van 2005 en 2010 werden onder de mat geschoven, terwijl de Europese Commissie het duidelijk wist en de industrie in bescherming nam. Er komen nieuwe tests aan. Het goede nieuws is dat koudstart hierin wordt opgenomen, wat voor een verbetering zou moeten zorgen voor korte ritten. Bovendien zullen autoconstructeurs verplicht worden informatie over emissieperformantie beschikbaar te maken voor consumenten.
België kent 21% meer longtumoren als gemiddeld in Europa, met een minder dan gemiddeld aantal rokers. In België leven we met meer dan 100 dieselwagens per km2. We zijn hier wereldkampioen, met grote voorsprong. Verdere stijgingen van kankerincidentie gelet op een latentietijd van een twintigtal jaar, dienen gestopt door doortastende maatregelen. Enerzijds moet de verlaging van reële emissies van dieselwagens afgedwongen worden. Een verlaging van uitstoot zorgt immers snel voor een sterke verbetering van de luchtkwaliteit, gezien emissies van NOx en roet (black carbon) slechts enkele weken in de atmosfeer blijven. Anderzijds dient er een afradingspolitiek van dieselwagens te zijn door een verandering van de kostenaftrekbaarheid in het bedrijfs-lease segment en een verhoging van de accijnzen. De accijnzen op diesel zijn door minder verbruik per 100 km 36% lager dan deze voor benzine. Diesel accijnzen zouden significant hoger moeten zijn dan deze op benzine. Anders zou je als bedrijf voor minder een ongezonde keuze maken.
Het is noodzakelijk het belang van de luchtkwaliteitsnormen evenwaardig te zetten als deze van de klimaatnormen. BIV en jaarlijkse rijtaksen zijn al goed vergroend in Vlaanderen. Vlaanderen heeft een Vlaamse Ecoscore die zowel CO2 als NOx in aanmerking neemt, maar maakt hier zelf geen gebruik van. Behalve voor electrische wagens wordt het vermogen als uitgangspunt genomen. Bij full hybride wagens wordt het vermogen van de electromotor en de verbrandingsmotor bij elkaar geteld: onbegrijpelijk worden zij dus afgestraft…
Nooit eerder had de consument zoveel verschillende soorten aandrijfsystemen en brandstoffen. Kortom, de keuze wordt moeilijk als je voor een nieuwe wagen staat. Als aspirant autokoper moet je je de vraag stellen welke brandstof of welke motorisatie het best bij je gebruiksprofiel past. Daarbij moet je nagaan hoeveel kilometers je jaarlijks rijdt en vooral in welke omgeving (stad, verbindingswegen of snelweg) je die voornamelijk aflegt.
Zelfs huidige Euro 6 norm diesels stoten gemiddeld 625 mg / km uit, meer dan 8 keer de limiet! Het is dus duidelijk dat er bij alle constructeurs een haar in de boter zit (en dat Lokale Emissiezones die Euro 3 norm wagens weren niet effectief zullen zijn). Het kan nochtans, een propere diesel: +/- 10% van de nieuwe wagens haalt de norm. Welke deze zijn kan je nagaan op www.equaindex.com. Ironisch genoeg blijken in de top 10 van auto's die de Europese norm halen 4 VW modellen zijn… Diesels die de norm halen zijn aldus nog een optie voor personen die heel veel lange afstand doen.
Vlaanderen streeft ernaar tegen 2020 60.000 electrische wagens en 40.000 CNG wagens op de weg. Zero emissie premies en een kostencalculator die aantoont dat de totale gebruikskost niet meer is voor een electrische wagen (www.milieuvriendelijkevoertuigen.be) is hier een goede start. Zien we echter al veel reclame voor pakweg de Renault Zoe? In Californië moeten auto-producenten een deel electrische wagens verkopen. Daardoor wordt er veel meer reclame gemaakt voor dit type wagens dan in de rest van Amerika.
De Federale Dieselgate Commissie moet zo snel mogelijk met haar actieplan komen. Niet voor de compensatie van VW bezitters voor 'waardeverlies' (andere constructeurs evenzeer in hetzelfde bootje), maar wel om echt te komen tot post-productiecontroles en de informatie naar de consument op punt te stellen.
Iedereen moet haar beloftes nakomen. De politiek moet een vuist maken en de industrie moet met oplossingen komen die gezonde lucht koppelt aan een leefbaar klimaat. Anders blijft de oude tijdbom van de gezondheidsbedreigende slechte luchtkwaliteit tikken…
Dr. Christophe Depamelaere, sportarts & Philippe Awouters, Clean air Lovers & Lobbyists

Categories: None
/